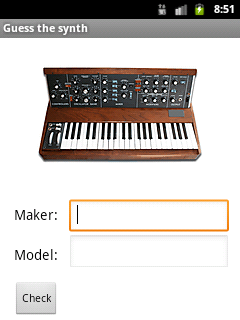 Looking for a little distraction from composing?
Fellow KVR'ian Aldo Calpini has posted his first Android app and it's dedicated to synth lovers. It's a quiz where you have to name the synth model based on a picture that's shown on screen.
I'm terrible at identifying vintage synths but I did get a few right! How many can you name?
Check it out, it's a straight APK download from his website, with no Android permissions required.
.